Thailand Lab International 2019
Date: 25-27 September 2019
Venue: BITEC CONVENTION HALL, BANGNA, BANGKOK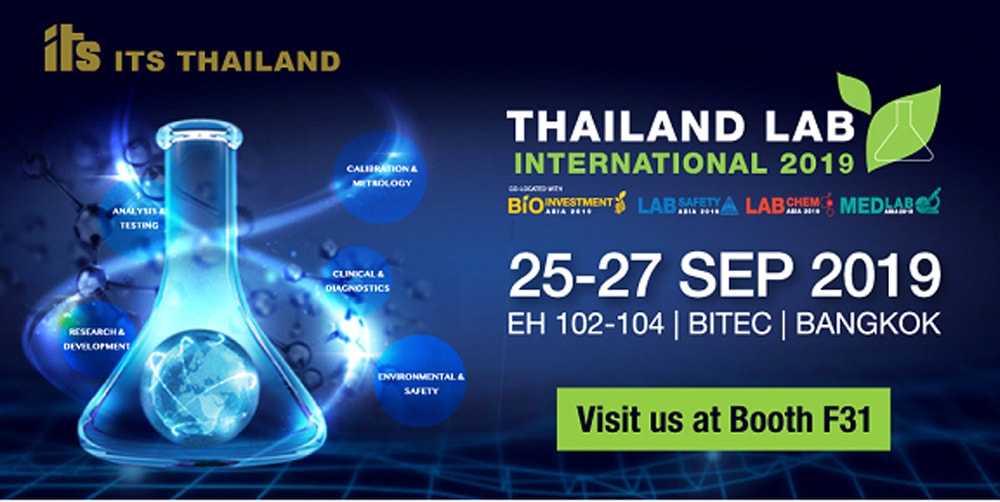 Thailand LAB INTERNATIONAL 2019 held during 25-27 September 2019 at BITEC, Bangkok, Thailand, is one of the alternative trade exhibitions and conferences for laboratory technology, biotechnology, chemicals and safety in Southeast Asia, recording more than 9,109 attendances from 60 countries participating in the exhibition.

Objectives:
To be a meeting point for LAB experts, businesses in Asia and Thailand
To stimulate LAB investment and implication in various sectors
T

o present and showcase LAB's technology and innovation 




 
ITS THAILAND CO.,LTD is proud to participate as an exhibitor, where we will showcase some of our products and services for the analytical research, biotechnology& life sciences, and chemical industry. So do drop by to visit us at our Booth F31.
If you have any questions, please contact us at info@its-thailand.com